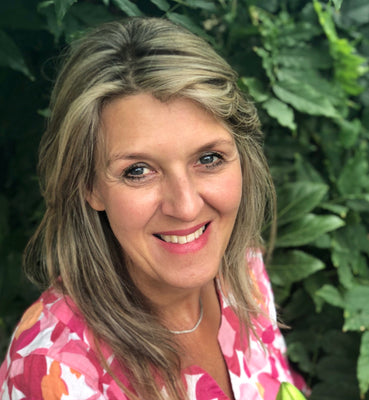 Este Macleod
Este MacLeod's paintings are informed by the real and the imaginary. Her background in textile and ceramic design is noticeable in the stylized, abundant and colorful forms used in still life, landscape and floral paintings. Although shapes are distorted and altered, there is a strong sense of the familiar. A variety of techniques Este uses to layer color and shapes adds an ethereal element to her work.
Paintings are inspired by travel, nature, dreams, seasons, sentiments and thoughts as well as everyday surroundings.
Working intuitively, Este allows a painting to develop over time. Observation and drawing are important parts of the creative process. Este's work retains a fresh energy since she enjoys experimenting with the layering of colors, patterns, textures and mark making in her trademark bird, floral, and simplified plant forms.