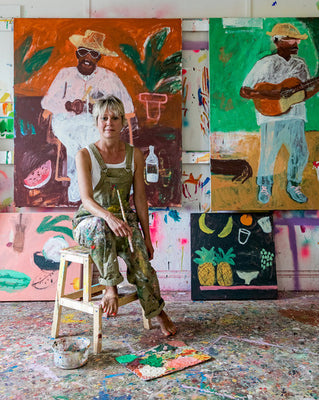 Emma Gale
Emma gale was born in Sydney Australia in 1972. Throughout her life, Emma has always been fascinated by different cultures, the people themselves and their adornment, rituals and where they live.
Thick sweeping strokes of layered brushwork make Emma's work immediately recognizable. Colour plays a huge part in the creation of her vibrant work.
Emma lives and works in Northern NSW, Australia.