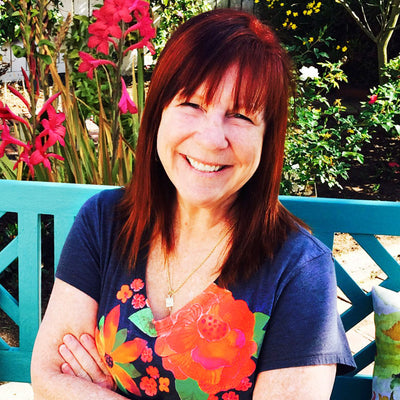 Martha Collins
Martha loves what she does and where she lives; namely, Southern California.
For over 20 years, Martha has licensed her artwork for a variety of products including albums and journals, gift bags, greeting cards, rugs, tapestries, wall art, and decorative pillows and throws. She still gets excited each day with the prospect of creating something new in her studio. Martha's art reflects her personality. She loves variety in abundance which helps her to stay creative, take chances, and discover new styles.
Martha also loves the challenge of teaching watercolor painting and illustration to juniors and seniors at California State University Long Beach, where she earned her BFA and MFA in painting.
If you ask Martha, she'll tell you that "Life is good!"